A dog that had me as his caretaker, died last month. Homey (aka Homes, aka Homer, aka Homeboi) came out of nowhere barking at me one morning a long time ago. And we been hanging out since.
He's been with me through the best years of my life.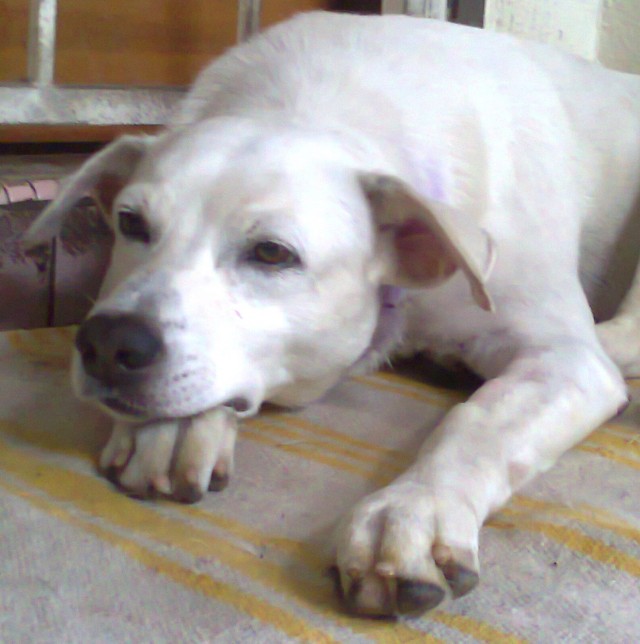 He was with me for 13 years, from the time he was a gangsta stray pup. No pix of his puppy days tho, but he was definitely the cutest around. Hence, his many girlfriends (human n dog). He was shagging human legs from age 3 months, and bitches at age 6 months. Am pretty sure he won one of the year's MVP.
Homeboi was obedient, playful, loving, and fierce against unwelcome people. He was the Chief of Security at our pad. We could leave the front door unlocked without worry. He was always alert.
He also pissed on dogs that he didnt like, usually on the face.
Friends who were afraid of dogs have gotten over this phobia, thanks to Homey.
His birthday parties? Legendary. I still bump into random people who say they been to my place, for his birthday. Haha
Homey died of bone marrow cancer / leukemia, and it appeared suddenly. Doc mentioned chemotherapy. I said sorait. Let it be.
Thankfully he didn't suffer much. The doc gave him a few weeks or a month tops; he hungout for two months, and ate mostly ham in that time. Nice. He was also allowed into the house.
Otherwise, he was a fit n healthy guy, and could have lived to 18 or more. I was kinda hoping he could meet my future family assuming i have one, but sallgood! Haha. In a way its good that he died healthy rather than when his bones were creaking n shit. I always wondered how we would die. I think he had a decent death.
And it was great when my close friends showed up when they found out. They helped me bury him. There were even flowers. And they hungout after that to drink n party.
Joyce showed up out of the blue, and also wrote a tribute.
I also am thankful for my housemates, who had to takeover the task of giving him his daily steroid injections when i was travelling.
The boys did a blues tune about him some time ago, which was recorded spontaneously in my hall one Sunday afternoon in 2012, in one take. You can even hear Homey bark in the background.
There's even a music video for it! Homey smiles at the end.
And here's one of him during shower time. He'd bitch if the water was too chilly.
Well, he had a good run, travelling n shit. But i never got his licensing sorted out. Haha. In fact a coupla years ago i permanently removed his collar. He was nude 24-7.
I wanted to allow him to become a dog. I also gave him more real food and tried to avoid the usual factory-produced dog food, which is probably dog meat. Maybe dat shit causes cancer, who knows.
He's had it all. Bryani, roti canai, char kueh teow, cakes, desserts, ice-creams, booze, lok-lok (regular), and even magic mushrooms – no thanks to a friend of mine. I was pretty pissed about it. Homes was tripping for 3 days!
Funny, on hindsight.
But i took him out nightly, so he worked those calories off. I remember doin a calculation – i've walked 2,000km + with him.
Kinda miss the night walks.
I also went alone with him once to KKB. We did a trek all the way to Chilling falls. That was the first time he had seen a forest, and a body of water, and his first swim. Across rivers. I was forced to teach swimming the quick way – throwing him into the river. Didnt do too well.
His battery was 3% by the time we got back, coz we had to 'jog' out due to failing light.
Am sure i'll open my house to another stray, someday. (I don't buy pets)
He was the closest dog i've been with, and there've been many over the years. I'll remember Homes till the day i join him.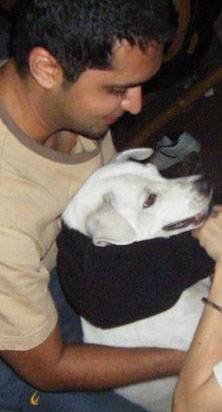 One brother's down, for good. Fortunately i have nine more around me. You know who you boys are.
Good lookin out ma man, and am sure you still lookin out for me.
Catch u soon boy.