And it was a good one. More like a festival than anything else. Began real early too, kicking off at 5pm, and going on till about 1am.
I liked the spot – APW in Bangsar, which i've visited for cocktails at the pop-up bar 44, as well as for a few Chivas events. Translate however took the entire area – a coupla warehouses included.
Translate happens around the world, and  features creativity in the field of music and art. So there was a good mix of artistry, by Malaysians and foreigners.
The images can tell the story.
and this was designed by HK artists Parent's Parents: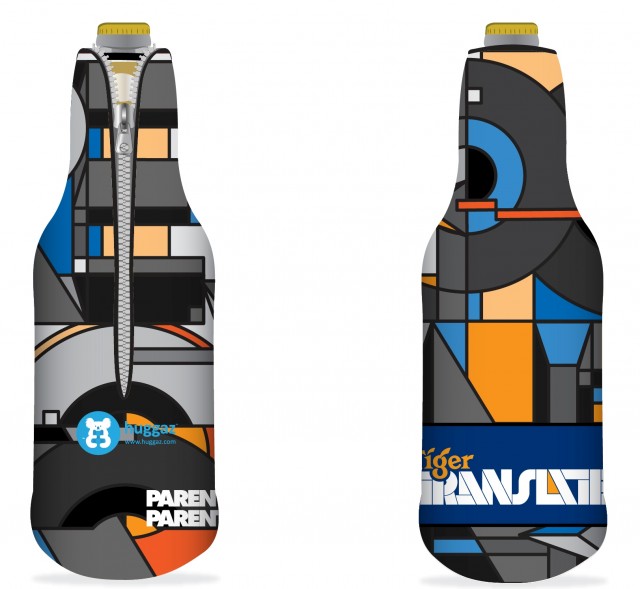 who also designed the simple n cool outdoor bar: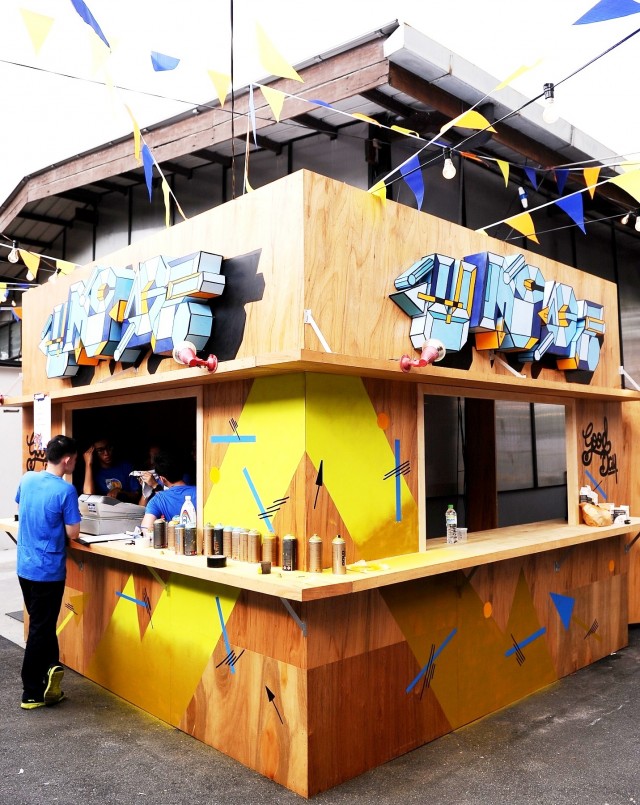 The huggaz-Tiger Beer collaboration koozies were limited editions, and guests could get them by registering. However, you can get your own huggaz koozies here.
The event had a great atmosphere, and everybody looked content and happy. Lotsa beer went down over the evening dats for sure!
Tiger Translate looks set to be an annual gig. It's definitely bold and something different from the mainstream; lookin forward for Tiger to unleash the next episode.
Brain damage: 8/10