After many, many years, Johnnie Walker has modified the look of its Black Label bottle. The introduction went down at Teeq on Lot 10's rooftop.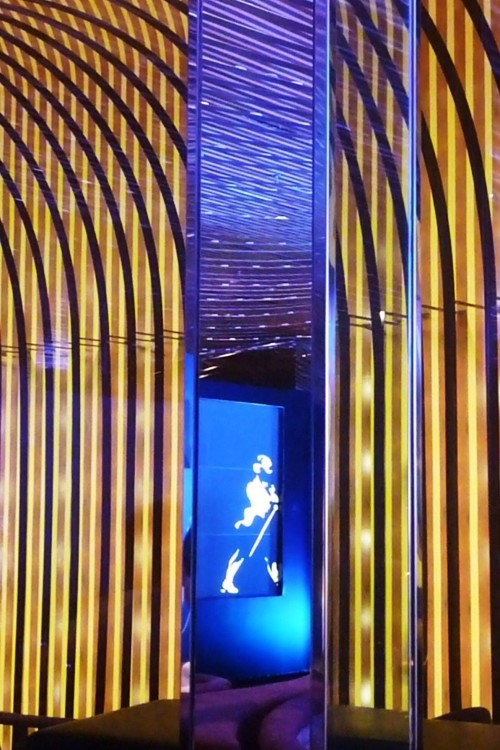 Pre-dinner drinks were several types of whisky cocktails, not really a thing for me, as i enjoy its flavours with water.
Guests were treated to a short talk by the brand ambassador, as well as an interesting "Keep Walking" video, the story of JW.
The whisky has sure come a long way from its origins in John Walker's grocery store almost 200 years back. The Red Label is the best-selling whisky in the world, with five bottles downed a second.
There was a tasting too! I like. We got to try several of their labels….. including…. ….. Blue! My fave!
Of the millions of casks in the Johnnie Walker reserves, only a few in a thousand are set aside to mature for the Blue. Some of these rare casks are from distilleries that no longer exist, making them irreplaceable. But i'm sidetracking.
The great food of Teeq accompanied the whiskies prepared for us. The finale was ice-cream, chocolate & sum other sweet stuff with a shot of Gold Label Reserve, a special blend that is relatively new. Best enjoyed neat, chilled or over ice.
Anyway, about the new bottle (almost forgot about that!). I like it. If the old bottle was very classic, the new one's a mix of that and modern. Should pass the Uncle Test.
The top has a stronger shoulder, while the bottom half has changed significantly – not as squarish, but rounder and refined. The bottle's base is now an octagon rather than a square.
Security features are enhanced to prevent counterfeit whisky. Once the cap's seal is popped, a gold ring will indicate that.
The labels have also changed, and the bottom label's gone minimal and transparent to accentuate the bottle's fine, tight new ass. Check it out. Give it a spank. The new bottles are already out there as of late last month.
.
Brain damage: 8/10