Dats right. Luen Heng Sdn Bhd, an importer and distributor of many many lager and ale brands, wines, bubblies and liquors, is having their annual warehouse clearance at their store in Cheras.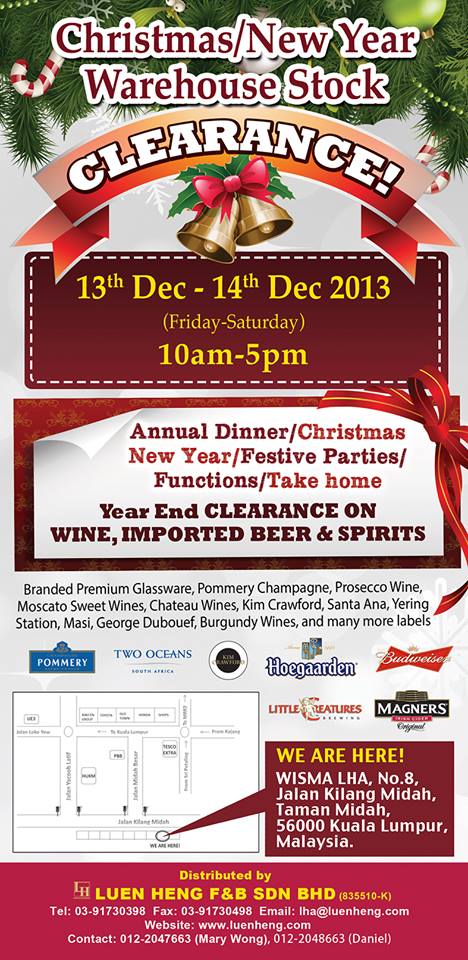 It's happening today (Friday) and tomw.
Christmas is around the corner, so u will be able to score huggaz products/gifts there as well.
Alternatively huggaz will be at WIP's charity bazaar Sunday from 10am to 6pm at Bangsar Shopping Center, where 30% of tagged prices will go to Hospis Malaysia.
Enjoy!