Yup, Guinness has a new product out. It's exclusive to the Malaysian market and called Bright.
It's a stout with coffee, ginger, and lemongrass extracts. (Am not kidding.)

Tried it cold, from the bottle. Definitely not a typical nor a traditional stout. In fact it's quite fruity in the mouth, with little to no bitterness. I thought it tasted like a fruit beer or a cider, with the additives not really overpowering. Carbonation is light and pleasant.
It's an easy-drinking stout, and it can go down quick. ABV is low at 4.5%.
Guinness Bright is available in 325ml bottles and 320ml cans. However i have yet to see it out there.
It will complement the existing lineup of Guinness Draught and Guinness Foreign Extra Stout, and will be a permanent addition to the range of brews on offer in Malaysia.
 Curious drinkers can who are in Trec can get a complimentary sample of the new brew at The Quad. Samples are limited to one per customer, from 9pm tonight (Fri).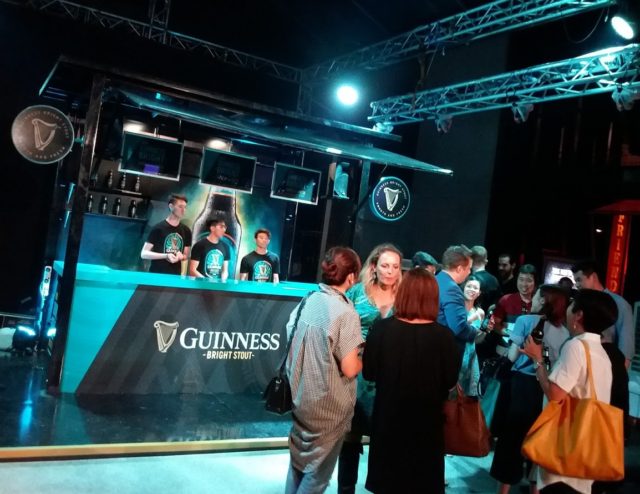 This ale was developed in a partnership between brewers at Heineken Malaysia Berhad and Guinness' Brewery in Dublin, and is not available anywhere else in the world. The RRP off-trade is RM8.80 / 9.50 per can / bottle.

Next up is mixing it up with some traditional Banting toddy then! Might go well together.
Brain damage: 7/10