Heineken and GAB Professional Solution (GABPS) held this competition recently that picked the cream of Malaysian bartenders to select one that will compete in the Heineken Global Bartender Finals 2015 in Holland.
In 2013 our guy got all the way to the finals but lost to a local. Damn.
The Heineken Star Pour is a five-step process of pouring the perfect Heineken draft.
It wasn't merely pouring tho; some bartenders indulged in some booty-shakin before getting down to business. Hilarious! They selected their own tunes to work with.
The three winners from the six were judged to be Glen from Mish Mash (Penang), Sean from Muzuem (Setiawalk), and Spencer from Publique (Penang). They will now have  a 3-day boot camp to prep them for the Holland finals.
GABPS is the training division of GAB, catering specifically to trade partners and front-line staff.
As Jessie Chuah, marketing manager, explains, "The Heineken Global Bartender Final is also an avenue for local skilled industry professionals to open their world to new experiences whilst competing with some of the world's finest bartenders."
There was also a Consumer Star Factor Showdown. Guests were asked to pour a Heineken draft as we entered the event, and four of us were selected to face-off on stage.
After two rounds against two guys, i won. The prize? Attend the Heineken Global Bartender Finals in April. In…. Amsterdam!
I was there last more than a decade ago!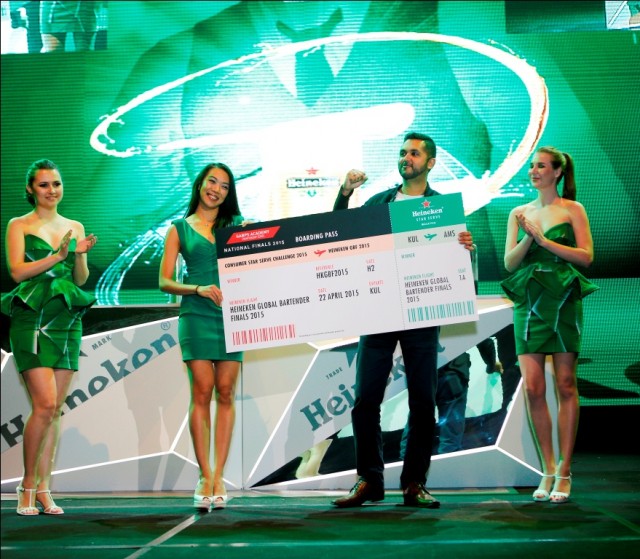 Damn. Cant wait.
Brain damage: 8/10