Auchentoshan Single Malt Whiskey (ock-en-tosh-en) is one that has a low profile over here, which is unfortunate, coz i enjoy it. However, it carried out what was probably its first event recently, at BSC in Bangsar (WIP).
This is a single malt that originates from the Lowlands, and is one of only three remaining malt distilleries in the Lowland whisky region of Scotland. The distillery rests at the foot of the Old Kilpatrick hills overlooking the river Clyde, which runs through the heart of Glasgow in the West of Scotland.
Auchentoshan is the only Scotch whisky that is triple-distilled. What this does is that it removes more impurities for a cleaner result. It has an effect obviously, making it probably the smoothest, most delicate tasting single malt scotch whisky around.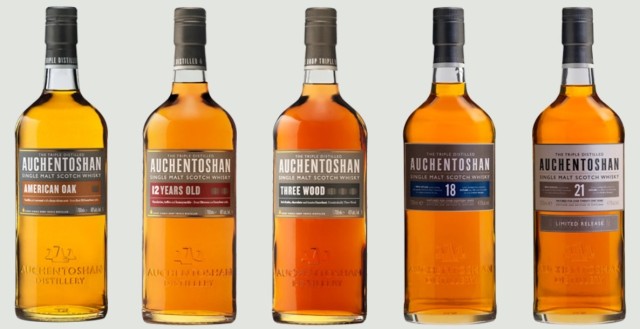 The most well-known expressions are the 12, the Three Wood and the 18.
At the event, guests had the opportunity to have some fun – making cocktails! There was a pop-up cocktail bar with all the ingredients, tools and recipes needed to make several types of drinks.
The one i enjoyed the most involved the Three Wood (which is aged in three types of wood), called What the Kueh!? It also consists of gula melaka, pandan reduction, and bitters, plus a scoop of passion fruit. Delicious.
Auchentoshan's signature smooth, delicate taste is something you can expect from their products.  It's range of whiskies are available at several bars including Locker & Loft.
The session they had was a fun, interactive event; now if only they'd be more active with this brand…
Brain damage: 7.5/10