Winemaker Wolf Blass recently had a lunch wine-tasting at this fancy Chinese food joint in Nexus called Dao Xiang Chinese Cuisine and it was great.
I've usually enjoyed wine (white and red) with non-Asian food. Like pizza, bread, roast, grills, cheese, pizza, some pizza, etc. So the opportunity to try it with some hardcore Chinese food was cool.
Wolf Blass is an Australian wine company that has won many awards, the latest being Red Wine Maker of The Year at the International Wine Challenge 2016.
The lunch was a non-rice spread of dishes, the most prominent being a large frothing wok loaded with prawns, fish, crab and pork belly slices. It looked like some sort of gumbo. But nobody seems to know what it is. Haha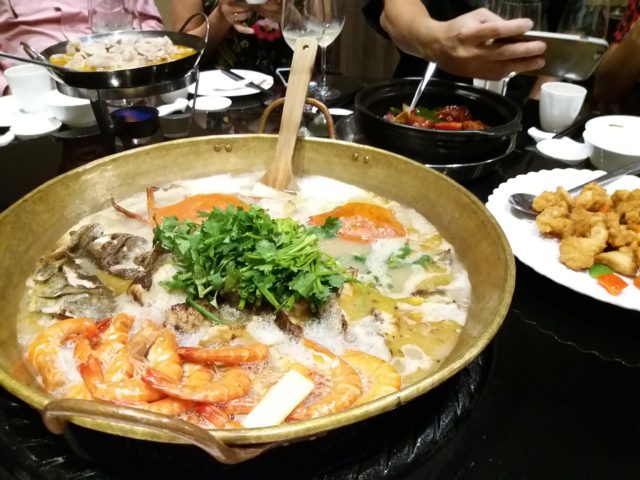 The soup in this mix was excellent (had many bowls of it).
We started with the Yellow Label Riesling, very light-tasting, almost bland compared to the heavier Germans. I enjoyed the fruity aroma of the Sauvignon Blanc typical of this grape. It has a slight tang, and pleasant with the soup. Light start with a long citrusy finish.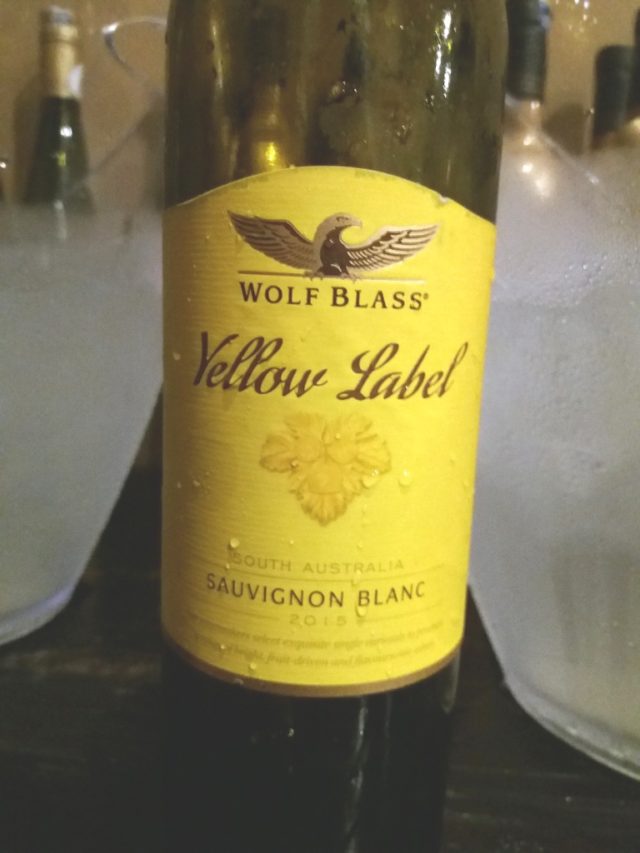 Then we had the Yellow Label Cabernet Sauvignon. This wine is superb. Straight up, some berry fruitiness. Smooth, low on tannins, medium-length finish. Perfectly balanced.
To me, a prefect cab sauv, considering its reasonable price point. (Retail price is about 70, on-trade about 150). Not sure which places have this particular variety, but available at Locker & Loft for sure.
The Gold Label Shiraz also impressed me, tho am not usually into this grape due to its spiciness. I guess this isn't a typical shiraz, as it's not in-your-face. In fact you could easily have several glasses quite quickly. Maybe the slightly spice soup played a factor.
All in all, a palate-opening experience, knowing i now can easily wine with my char kueh teow or dim sum. The whites and surprisingly the reds paired well with Chinese dishes.
Wolf Blass from Barossa Valley makes wines that very few will dislike or reject, and suites a variety of palates. That is probably what makes them such a successful winery. And the Yellow Label range is one to watch out for.
Brain damage: 7.5/10