It's…… Thirsty Sunday! Part III. The Roast Edition. Haha
Yea, the chilled event at a chilled day-drinking spot is blessing us again. The last event was in April.
Kick-off remains at the excellent time of 2.30pm.
I might go heavy Saturday nite, so really hope i'll make it to Bakita this Sunday. The last two Thirsty Sundays were pretty solid.
The cover is $25, but u get coupons worth $25. How nice.
Lagers and ales are $5 and $10 per cup, and there be grub.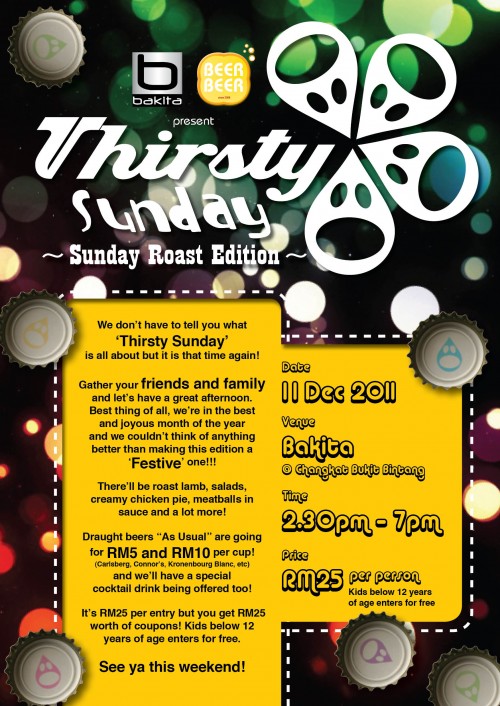 My Sundays have been getting nice 'n nasty recently.