Tiger will be releasing a new variant, its first one as far as i know since it began in Malaya 81 years ago. It's called Tiger Radler, and is a combo of beer and… lemon juice.
Yea, you heard me.
Tried it out. It's aroma is that of shandy, as shandy is basically beer and lemonade soda. In terms of mouthfeel, it's crisp and fizzy. It tastes like shandy (i dig shandy, with bacon ba kwa, my annual CNY thing), but better. Not as sweet, with a hint of lager bitterness.
Among its ingredients are lime juice, orange juice and lemongrass! And some sugar.
Am sipping on it as i write this. Yea its a slow-sipping kinda drink.
It sure tastes good and refreshing, but as a beer, at only 2% ABV, it dont cut it for me. I'll need half a case and swallow a few thousand calories to get high. Thing is, I'm on a diet. Sorta permanent one. So the higher the ABV, the less calories consumed. Haha.
The bottle is actually the same ol' Tiger bottle, with cosmetic changes.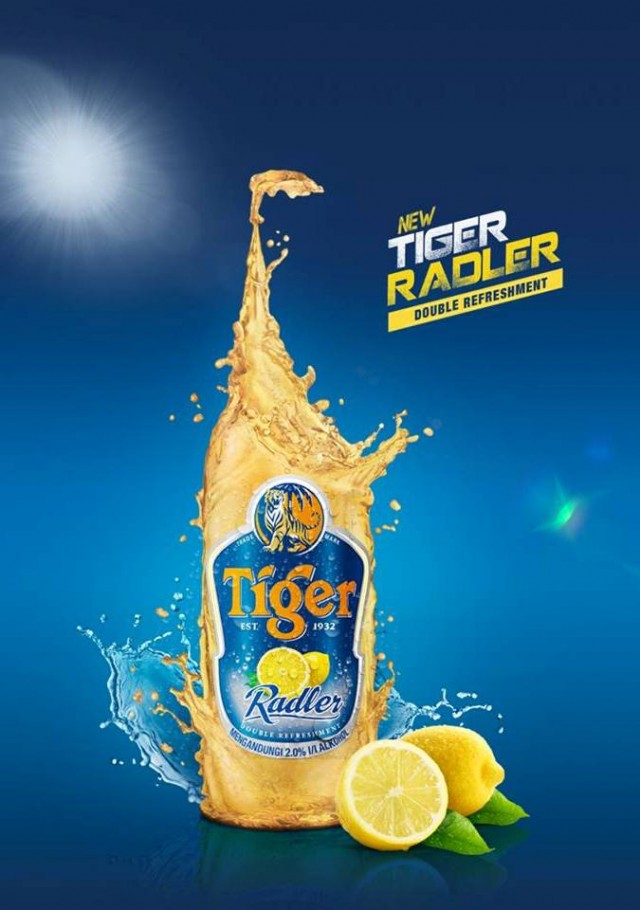 The drink originated as a cocktail for cyclists after a ride. I guess it's cool to enjoy it as a refreshing beverage or thirst-quencher or spicy-food accompaniment rather than a beer.
It should be available wherever Tiger is, and is supposed to cost the same as regular Tiger. I expected it to be cheaper, considering shandy costs only 2 bucks a can.
Radler means cyclist in German. It's already launched in Europe, and will be launched here in the city Friday.