There are two passes am givin out for an exclusive viewing party at Ecoba for the Malaysian F1 GP this Sunday afternoon (April 10).
U want it? Easy.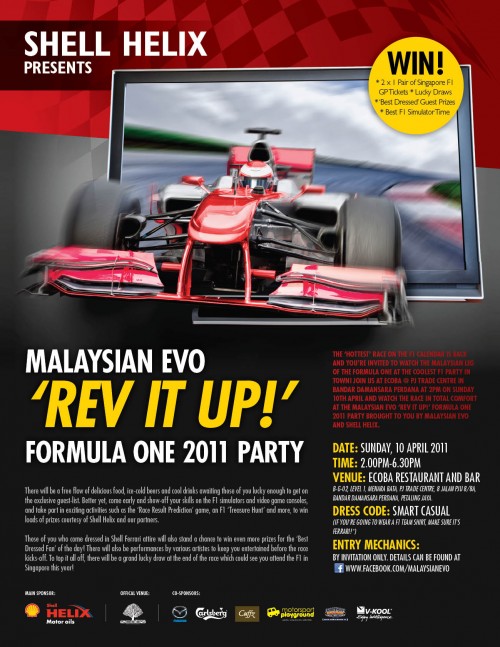 Just send a mail to me at thirstyblog@gmail.com with your contact details. The first person who does it wins the two passes.
Shell is throwing the Rev It Up private F1 party at 2pm, together with EVO mag. There'll be free beers (lager i think), free food, and games like the F1 simulator.