GAB recently launched an app called the Drink Sensibly mobile app (DS), aimed at givin' drinkers access to info and resources to help them party safely.
The session took place at brewery's The Tavern.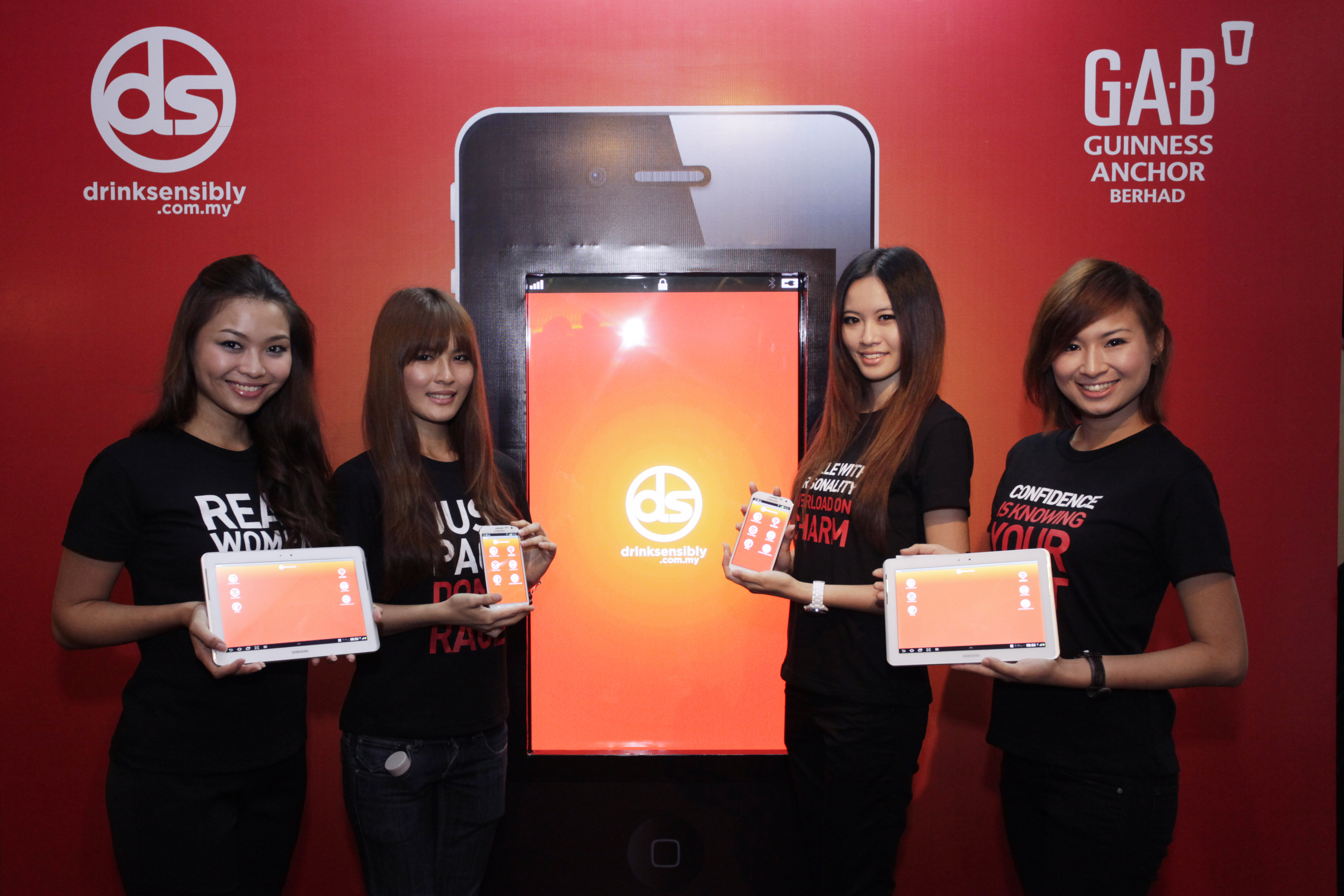 The app has six features:
A Drinks-Calculator: Helps u keep track of standard drinks consumed
MyTeksi: Enables u to book a cab through the mobile phone via MyTeksi
Dial an Angel: Connects one to their "angels"  – buddies
Dial a Cabbie: Provides a list of telephone numbers of cab providers across Malaysia
DS Tips: Helps u to drink sensibly
DS website: Direct link to DS website which provides a host of Drink Sensibly information
However, it's restricted to those above 18 and non-Muslims. Not sure why.
The app is meant to be an assistant of sorts. If ur too high, (and assuming you drive a vehicle) it connects you to others who might be able to drive you – friends or cabs. There' re also some drinking tips.
The Drinks Calculator is just a calculator – u enter how many drinks u've had, and it tells u how many hours it will take your body to process them (1 drink = 1 hour. 10 drinks = 10 hours).
Personally i would find it useful if it had an interactive system. By which i mean that when u start drinking, u add one unit into the app calculator each time u consume one unit of alcohol. (Your liver can clear out one unit of alcohol per hour. So if u have one drink an hour, u cant get drunk.)
The calculator should be 'live', and time should run when you start drinking. So that when you stop, the app can tell you not only how many drinks u've had, but how much time has elapsed too, which means it would be able tell your BAC (blood alcohol content).
Which in turn, will tell u if you're below or above the legal limit to drive. Then i would consider using it.
Besides, it's near impossible to know how many drinks u've had after number seven.
If u want more info about drink-driving (how to handle it, the law on it, etc), i wrote about this before, here.
There seems to be a glitch when using it on mobile phones at the mo. To find it, search for DSApp.