Had a good session with Johnnie Walker Brand Ambassador Jeremy Lee, over some Platinum Label as well as some pretty rare Johnnie Walker and John Walker whiskies. I first tried the Platinum straight a few months ago at the MHD media party back in Feb. Loved it right away.
I missed the launch, so a session was arranged at Mezze to taste and enjoy the drink.
It's yet to be launched in most markets tho.
This is an 18-year-old. It sits between the Gold and the Blue in the range.
Like what i said d last time, this is how i liked it – rich, silky, sweet-ish, with a tinge of smoke. The finish is easy and pleasant, with an urge to have another sip almost immediately! That's how nice it feels. And this was taken neat.
The finish is exceptionally smooth. I wuz all over it.
In future i would probably have this Scotch with some water, no ice.
JW's master blenders have traditionally crafted exclusive Scotch whiskies for the directors of their company and for private gatherings – whiskies that were shared with a select few at special occasions. Inspired by this, master blender Jim Beveridge created the Platinum, catering mainly to the Asian market.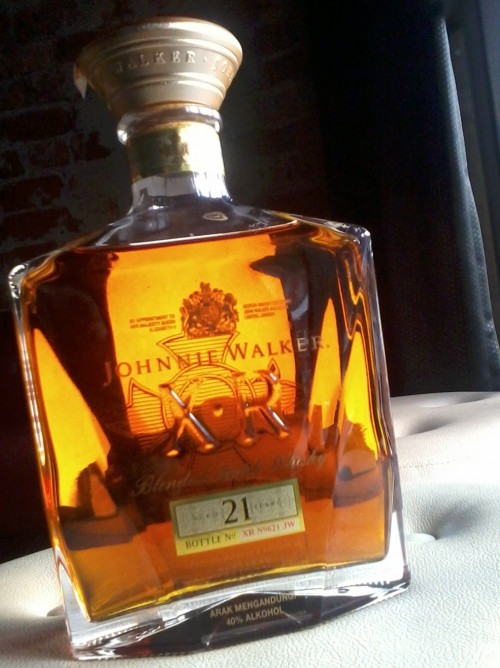 We also tried the 21-year-old Johnnie Walker XR, a special blend based on the notes of Alexander Walker, Johnnie's grandson.This one is flavourful, in your face richness, with significant oak.
You can get it at bars and liquor shops here, or at Changi Airport, where i saw it for under S$50.
Great stuff.
Brain damage: 7.5/10