Tom Dick & Harry's annual fun 5km night run is happening on the 1st of July at TTDI. There was a huge crowd last year!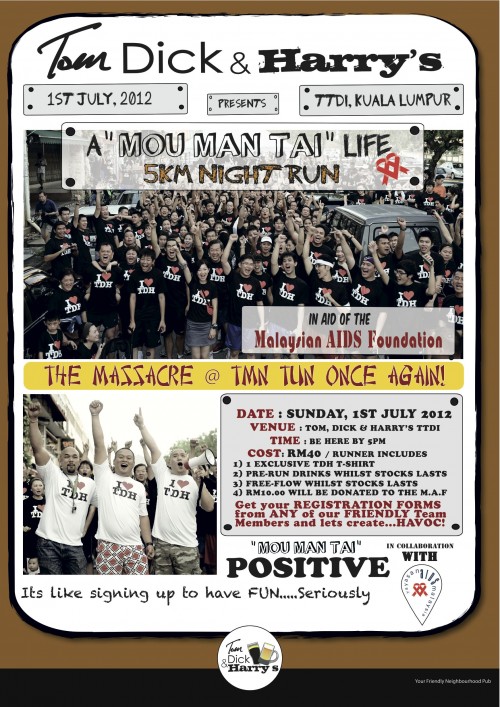 The last run had 700. Dis time they're aiming for two grand.
It's for a good cause, to raise awareness on how AIDs affects us, which generally has been a neglected issue. Funds from the $40 entry fee ($10 each) will be channeled to The Malaysian Aids Foundation.
Entry fee is $40/runner ( includes free pre-run drinks, exclusive TDH run T-Shirt, and free-flow after the run whilst stocks lasts. After-partyy!).
The guys at TDH even created a video to hype the event here.
The event starts from 5pm. Checkout the FB event page and run details are here. U can get the registration form from either of their outlets.
I haven't  been training for running, so will probably miss out. Might join the after party tho!
Enjoy!