KL was graced with a new Scotch whisky brand recently when Fifty Six Degrees launched at the supercool spot, M8.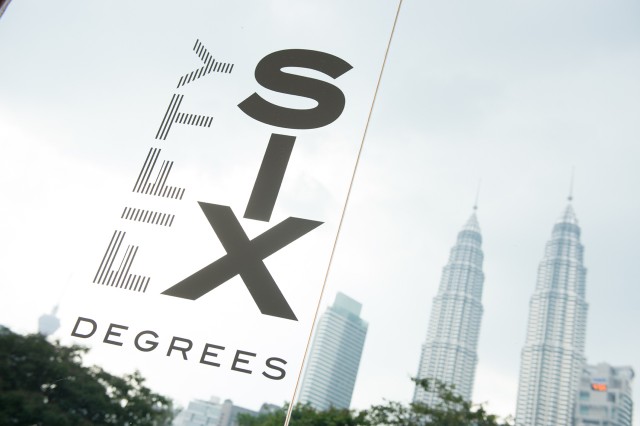 56 Degrees is a blended whisky, consisting of single malts and a single-grain whisky, aged in American bourbon oak casks and finished in sherry casks.
56 degrees is the latitude of the Scottish Highlands.
A single grain whisky is made in a single distillery, from unmalted grains – most often barley, corn or wheat. (If produced with malted grain, the end product is a single malt.)
It describes itself as a ''smooth and rich new-age blend''. Well, it's smooth alright. Extremely smooth, easy-drinking beverage. Guests enjoyed many glasses and it went down easy. In that sense, it's a good whisky for any occasion, breakfast included.
Very interesting.
The whisky is produced by 56 Degrees Marketing Sdn Bhd and Ian Macleod Distillers Ltd, a Scotch producer which also does whiskies like Glengoyne, Isle of Skye and Tamdhu.
"The best feature of 56 Degrees is that it can appeal to both whisky aficionados and novices''- Kristine Goh, CEO of 56 Degrees Marketing. Yup, it probably can.
This new blend has a balance of citrus with a malty heart, plus a fresh, creamy palate. Can be enjoyed on the rocks. It's actually a Highland whiskey, blended with the Asian palate in mind.
You can find this whisky at The Roulette Restaurant Bar, Naughty Nuri's, Piggy Tail, Sid's Pub, Chapter One Bar & Bistro, Hour Place Restaurant, Eight Gourmets Gala (EGG), and Castell Gastrobar.
Brain damage: 8.5/10